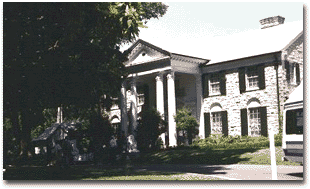 Graceland
As one of the most visited homes in the United States, everyone knows how special Graceland was to the "King of Rock & Roll." Today, Elvis' fans keep his memory alive by paying tribute to his most treasured legacy – Graceland, with more than 650,000 fans visiting each year.
Memphis, Tenn., is an area where 1 out of 17 homes has a termite problem. Therefore, the facility managers of Graceland are not taking the chance that termites may damage Elvis' artifacts and collection of precious memorabilia. They are implementing a proactive measure to protect several of Graceland's buildings from termites by installing the Sentricon® Termite Colony Elimination System.
A local pest management company installed the system around seven structures on the grounds, including the mansion itself.